Haute cuisine is a family passion. My father is a well-known chef and restauranteur in my hometown, Turin, the capital of Piedmont, Italy, and I started cooking with him at an early age. 
I refined my knowledge and skills at the Academy of the great Gualtiero Marchesi, with whom I had the pleasure of being first a student, and in later years a collaborator.
My first passion was to revisit Piedmontese cuisine, bringing a modern interpretation to the traditional dishes served in our family restaurant, a renowned meeting place in the city.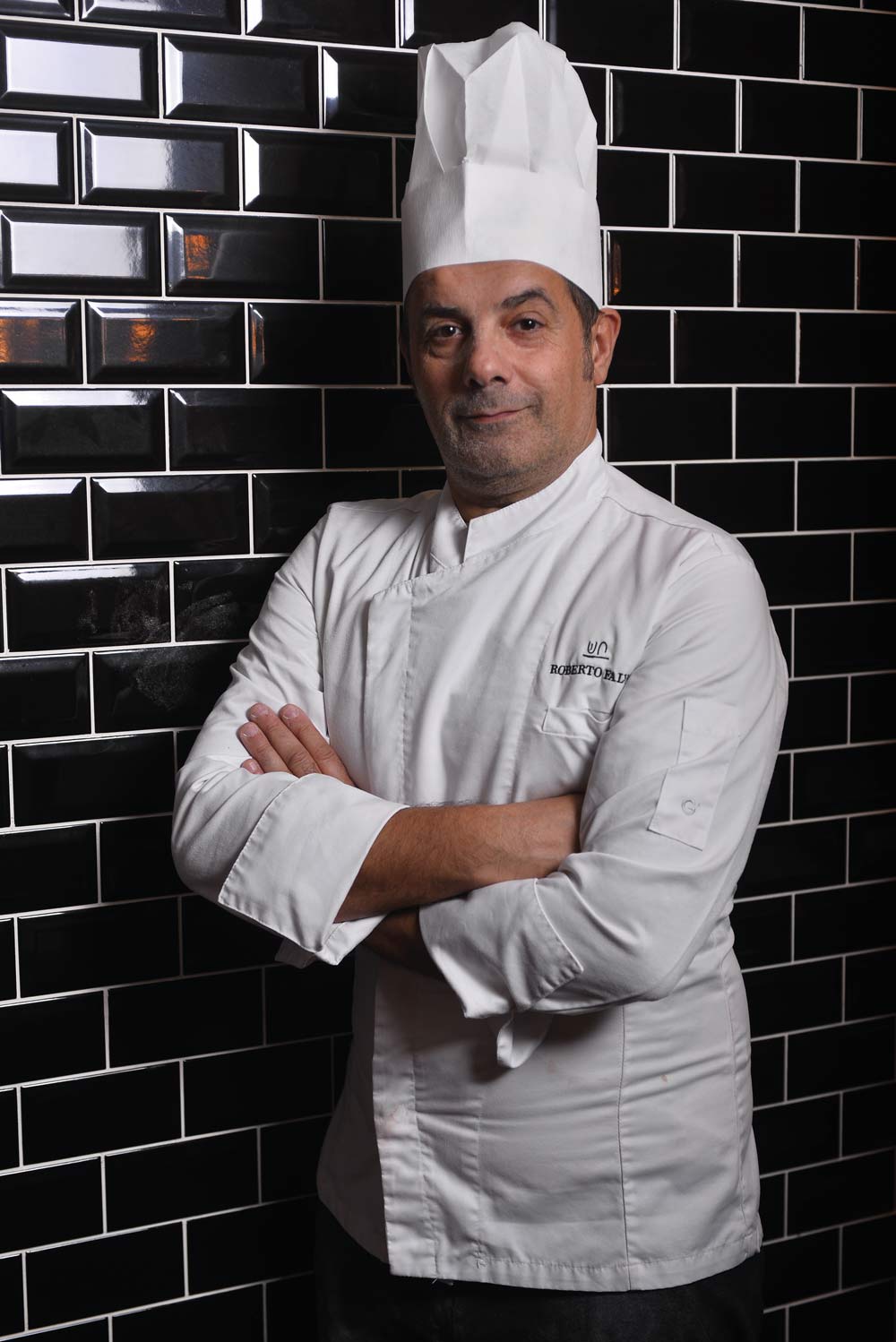 Chef of French National Team
In 1998 one of the restaurant's most frequent visitors, Zinedine Zidane, invited me on an adventure that lasted eight years and took me around the world.
As chef for the French national team, I immersed myself in studying and practicing the impact of nutrition and sport in together. Working with these great champions, I personally experienced two European Cups: Euro 2000 and Euro 2004, and two World Cups: France '98 and Korea & Japan 2002.
International Experience in Korea
Travelling led me to an important international experience abroad: for a year I was the chef of the Italian restaurant in the Sheraton Hotel in Seoul, Korea where I was able to deliver the "Made in Italy" experience appreciated by international customers.
Back in Turin, from 2004 I managed one of the city's trendiest clubs Cento90due.
Throughout those years I also dedicated myself to exploring two of my greatest passions: pastry and chocolate. In 2014 I opened my Bistrot, where, in addition to menus from breakfast to dinner I was also able to pamper customers with my new sweet creations.
 Fine catering for private and corporate events
My constant appetite for new challenges and ways of cooking has led me, over the last 10 years, to catering services.
Beginning with requests from private chefs, I came to work on fashion and corporate events for important Italian and international brands.
Events of all sizes that gave me a lot of experience, not only in food presentation, but in the realm of creating a total food experience tied to the event concept. My clients' ideas are my source for creativity.